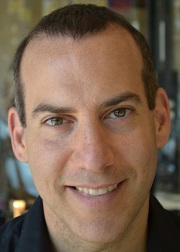 Welcome to Techealthiest.com! I'm Dr. Greg Kushnick, your host and humbled blogger friend.
When you entered this site, you essentially entered my mind. Techealthiest represents my attempt to manifest all that swims around in my head related to the psychology of personal technology and easy ways to hack your personal well-spring of happiness.
The Psychologist in Me
I have the privilege of working as a Manhattan psychologist in private practice. I feel so fortunate to get paid to help talented, dynamic, and creative New Yorkers feel better about their lives and overcome emotional obstacles. I've met such gifted thinkers and doers.
In my career as a psychologist, I've mastered the ability to help people feel better about themselves, their relationships and the world as a whole. There's nothing more rewarding than witnessing someone with a vast buildup of potential leap over personal obstacles and reach for their dreams and aspirations with vigor and purpose.
Effective psychotherapy is takes place through a delicate balancing act between art and science. Over the years I've found the right formula for bringing about powerful transformation in many of my clients. And now I'm challenging myself to package my knowledge and wisdom for a larger audience.
Why Did I Create Techealthiest?
I created Techealthiest with three goals in mind:
(1) to help people on a broad scale to live healthier and happier (as opposed to helping one New Yorker at a time.)
(2) to raise public consciousness for the importance of understanding how personal technology affects happiness, productivity and health.
(3) to channel my passion for writing and creative thinking into a gift for the world as a "thank you" for all of the good things that have happened to me.
The Psychology of Personal Technology
Techealthiest is designed to offer you an opportunity to gain a sense of personal control and improved self-awareness with regard to how you relate to your gadgets.
I am committed to applying my knowledge and experience as a psychologist to making Techealthiest a place in your virtual world where you can learn something new from a self-improvement standpoint, as opposed to absorbing news or feeling entertained. I want you to experience, even if in small amounts, a sense of gaining something that you can use to make life even better.
I am also committed to creating a safe online community in which readers can offer their opinions and suggestions. My hope is that you, as the reader, will be feel inspired to give and take tidbits of wisdom in the form of comments on blog posts.
Thank you so very much for visiting Techealthiest. I'm thrilled to have you as a guest.
All the best,
Dr. Greg