It's quite simple. Embrace this one thought and you will transform the way you relate to your phone.
I'm all about helping you live in harmony with your gadgets, but every so often we all need a push, a symbolic shock, a wake-up call to recalibrate some aspect of life.
After offering a version of this quote to Lifehack, I realized that the quote is even more important than I first thought, so I decided it must be expanded and emphasized.
A Quote about Life and Your Relationship with Your Phone
So here it is. Please take a moment to think about it.
When the end of life is reached, almost everyone regrets not spending enough time with family over the years. Just know that you're at high risk of missing out on countless chunks of time with the people you love just because you had to be on your phone.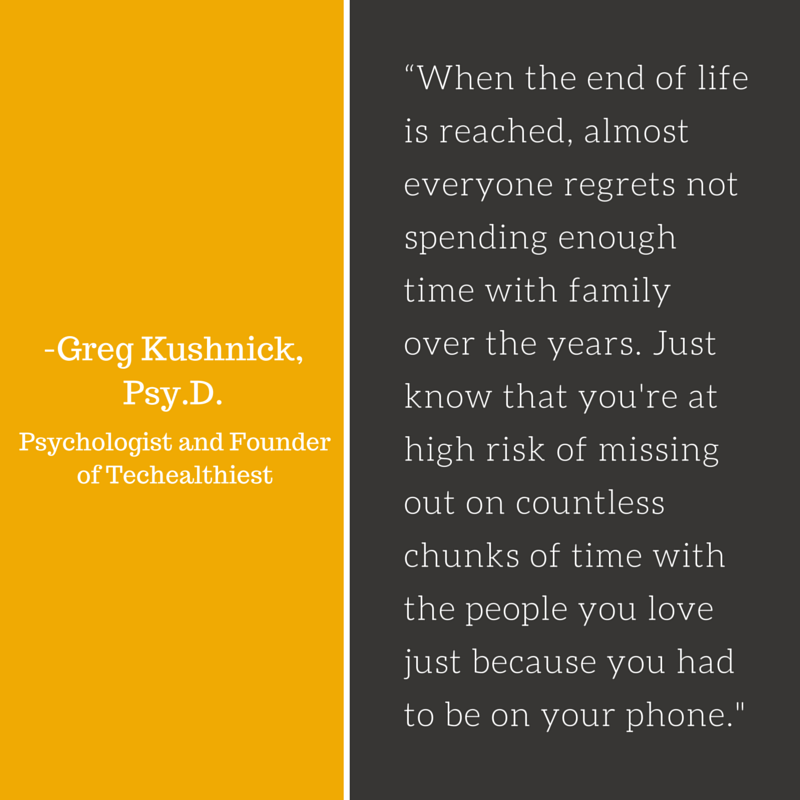 Let this quote remind you of how precious life is and how fast time flies, especially when you have children.
Your happiness depends on how you manage your relationship with your phone.
For more of my quotes, which are meant to inspire you to live happier and healthier, please take a look these posts containing my original quotes on love, happiness and success.